Classic web reservations
Our classic site is getting a bit dated, however we have customized it for many users.  Please use that if we have built customizations for you and ask your Account Manager how to update to the newest site, which is faster and works hand in hand with our  new app.  Please click here to make a reservation on our classic site.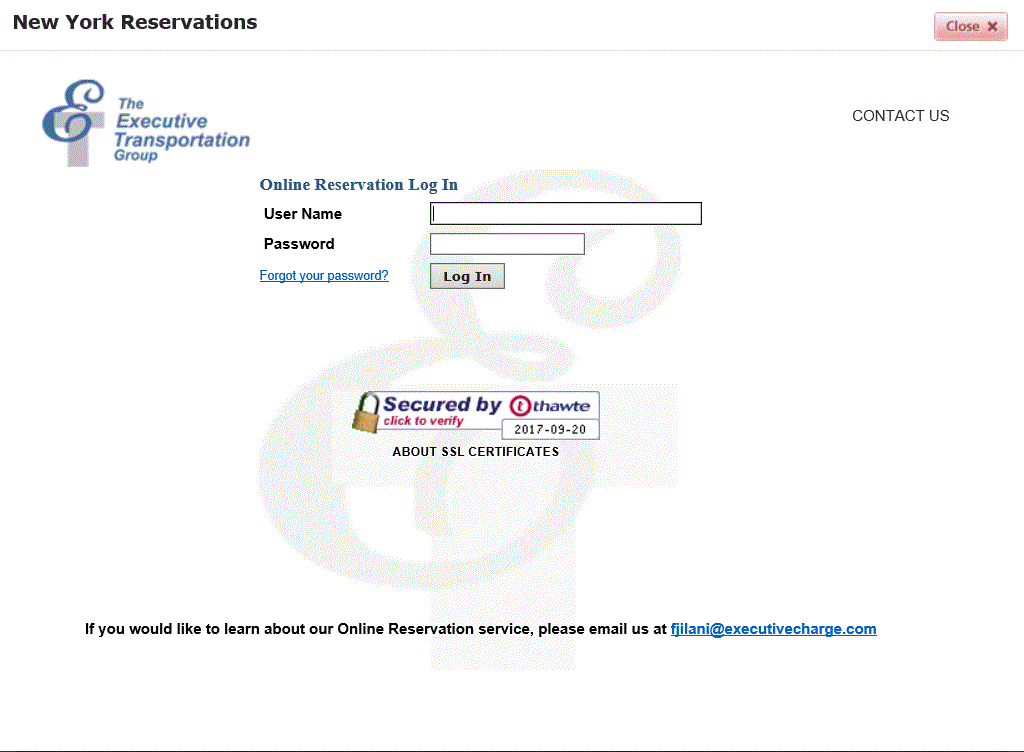 New & Improved
To sign up click on "Corporate Account" and follow the steps.  You'll need to have an existing account and profile to register.
For users who have created a user name and password on our app, please use those to log in here to use the new site.  It allows you to stay in synch with the app, is responsive (it will work on a smart phone) and is far more flexible than our classic site.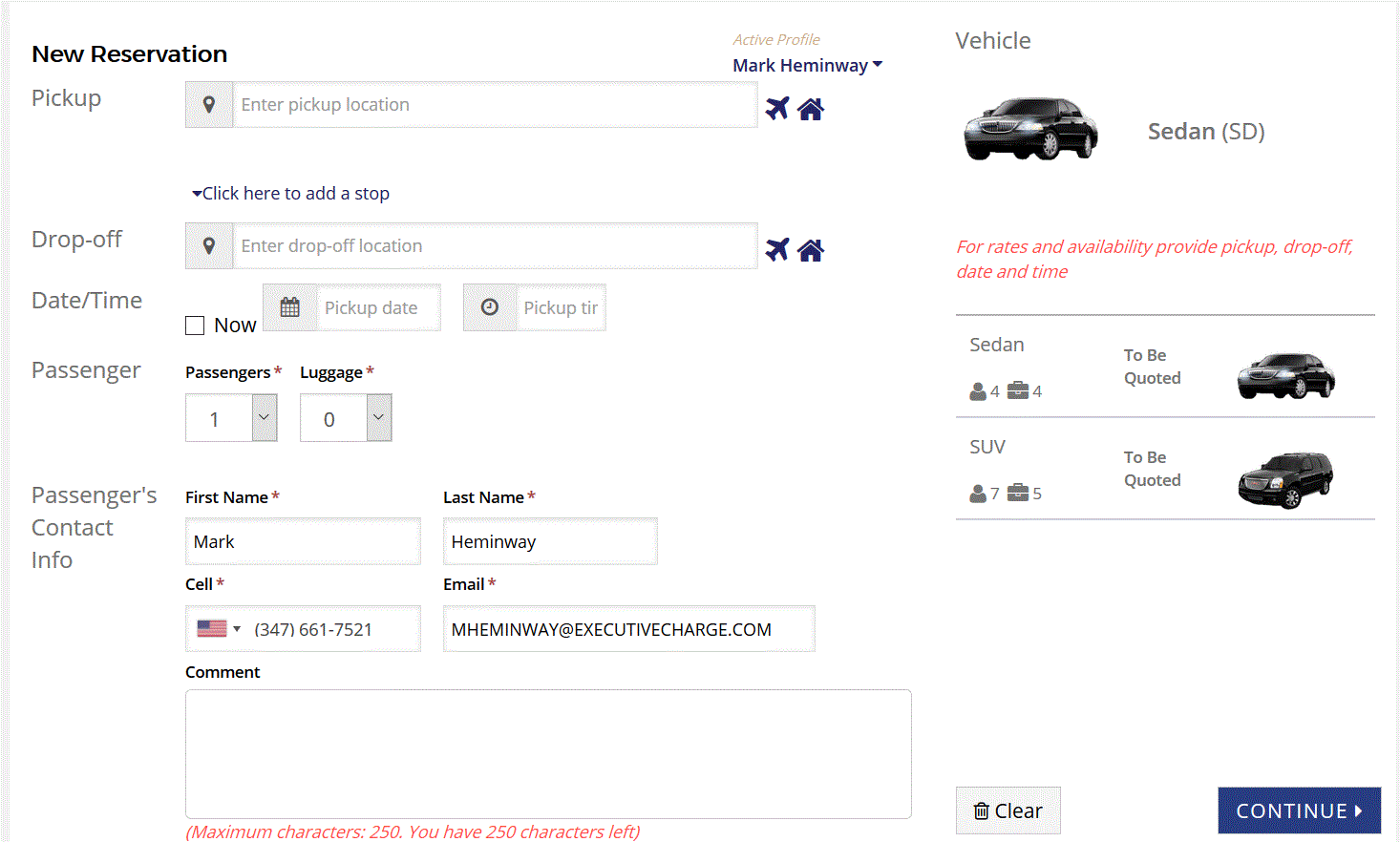 Also for users who have created a username and profile on our new site we have a "book on behalf of" feature.  Click Here to see a chart which outlines the options.